Go beyond HTTPS protection & fight against the top cyber threats with SSL + Sectigo Web Security
SectigoSSL Enterprise DV is the ideal website security solution for businesses that see high website traffic and handle cardholder data, such as ecommerce websites. With all that activity, you need a multifaceted solution that is easy to manage (so you can spend time on running your business), fights off cyber threats, ensures PCI compliance all while not affecting the functionality of your website (if anything, it makes it better). SectigoSSL Enterprise DV does all of this by coupling a DV SSL certificate with Sectigo Web Security. Sectigo Web Security combines malware scanning and removal, vulnerability scanning and patching, automatic website backup, WAF, PCI compliance scanner, and more.
| | |
| --- | --- |
| Additional Domains: | |
| Wildcard Domains: | |
| Total Domain: | |
| Your Saving: | |
| Total: | |
SSL Certificate Features & Benefits
When you get an SSL certificate from a premier CA like Sectigo, you get all the premier features and benefits you'd expect as well!
Activate the Padlock
Your SSL certificates activates the coveted padlock icon besides your URL.
HTTPS Protection
Encrypt your user's data/communication while in transit.
Issued in Minutes
Get your purchase in no time with this instant issuance feature.
$500,000 Warranty
You're protected in case anything goes wrong on Sectigo's side for up to $500K.
Strong Encryption
2048-bit private key and 256-bit symmetric encryption ensures industry-standard strength.
FREE Sectigo Site Seal
This site seal can be placed on your website to give more visual evidence your site is secure.
Trusted Brand
Sectigo is a well-known and longstanding brand in the cybersecurity industry.
Sectigo Web Security
Coupled with your SSL, this is true 360-degree website protection.
All-in-One Platform
Multiple tools and programs protected every layer of your website all on one platform.
Sectigo Web Security Features & Benefits
Take a look at the amazing suite of tools and programs Sectigo Web Security uses protect, fix and improve your website:
Find Malware & Vulnerabilities
Scans and finds critical website issues automatically for you to ensure your website isn't in danger.
Automatically Fix Vulnerabilities
Automatically patches known vulnerabilities for you, so hackers can't get to them first (CMS software & select plugins).
Automatically Remove Malware
After scanning your website and database, this tool will automatically purge any found malware.
Websites Backup & Restore
Takes automatic website backups & stores them in safe cloud storage, so you can restore when disaster strikes.
Web Application Firewall
Stop cyber-attacks before they can even get near your website with this web application firewall (managed by Sectigo).
Content Delivery Network (CDN)
This GLOBAL CDN has 45 edge locations, which helps ensure your website is running at top-notch speeds.
PCI Compliance Scanner
This PCI-DSS approved, automated scanner helps ensure you maintain PCI compliance with ease.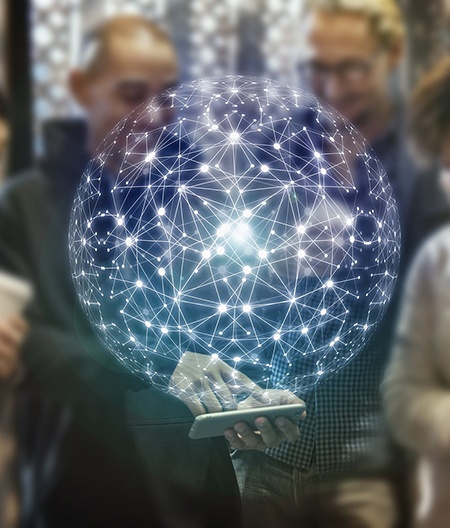 Proven Brands & Products
We sell battle-tested website security products from the top brands in cybersecurity.
Unbiased Advice
We can help you choose the right brand and product for your website's security.
100% Money Back Guarantee
We are so sure you'll love what you get here, we back it up with a 30-day money back guarantee.
24/7 Technical Support
Our team of website security experts is here to help you—available 24/7/365 via phone, email and live chat.