SectigoSSL Enterprise Multi-Domain DV
Secure multiple domains with HTTPS and an all-in-one website security solution platform
If you're looking to secure multiple domains that handle cardholder data in some form (like an ecommerce site), this is the all-in-one security solution for you. SectigoSSL Enterprise Multi-Domain DV provides HTTPS protection for up to 250 domains with a single SSL certificate – that issues in minutes. Plus, you get Sectigo Web Security to offer protection at every level – malware & vulnerability scanning, blacklist monitoring, improves website speed, a WAF managed by Sectigo, malware removal, website backup & restore and vulnerability patching! All automated, all on one platform with SectigoSSL Enterprise Multi-Domain DV.
| | |
| --- | --- |
| Additional Domains: | |
| Wildcard Domains: | |
| Total Domain: | |
| Your Saving: | |
| Total: | |
SSL Certificate Features & Benefits
When we say you get an SSL certificate with your SectigoSSL Enterprise Multi-Domain DV purchase, we don't mean you just get an SSL certificate – you get SSL + the incredible features below:
Activate the Padlock
One of the top perks of an SSL certificate is that the trusty padlock icon besides your URL becomes activated.
HTTPS Protection
Whether you handle cardholder data or display static webpages – HTTPS is needed for your users to be safe on your site.
Issued in Minutes
No need to wait for SectigoSSL Enterprise Multi-Domain DV – your product will be issued to you in minutes!
$500,000 Warranty
You'll never have to worry with this $500k warranty backing you in case something goes wrong on Sectigo's side.
Strong Encryption
The encryption strength used with SectigoSSL Enterprise Multi-Domain DV is fully compliant & industry standard.
FREE Sectigo Site Seal
Having a site seal from a leading CA like Sectigo further cements your website as a secure place to browse/shop/anything!
Trusted Brand
It's vital that your cybersecurity products are backed by a trusted CA – Sectigo is a CA you can count on!
Sectigo Web Security
Fight off hackers, improve your website, avoid costly mistakes – all with the tools on this one single platform.
Secures Multiple Domains
You can secure up to 250 domains all under a single SSL certificate – making certificate management easy.
Sectigo Web Security Features & Benefits
As mentioned, with your purchase you get the all-in-one Sectigo Web Security Platform. This website-improving, cyber threat-fighting platform comes with the tools and programs listed below:
Find Malware & Vulnerabilities
This automated scanner does the work for you – it will find malware & vulnerabilities and alert you of the issue.
Automatically Fix Vulnerabilities
Keeping up with the latest software vulnerabilities is exhausting – this tool patches known vulnerabilities for you.
Automatically Remove Malware
Malware will tear your website down one day at a time – this automated tool will rid found malware for you.
Websites Backup & Restore
Don't get stuck with a damaged website – this backup & restore tool allows you to fix any issue with a single click of a button.
Web Application Firewall
This Sectigo-managed WAF will filter all visitor requests and block requests deemed malicious.
Content Delivery Network (CDN)
With 45 edge locations, this global CDN will improve your reach and your website speed right there with it.
PCI Compliance Scanner
Not maintaining PCI compliance can results in thousands of dollars in fines – this automated scanner eases the process of maintaining compliance.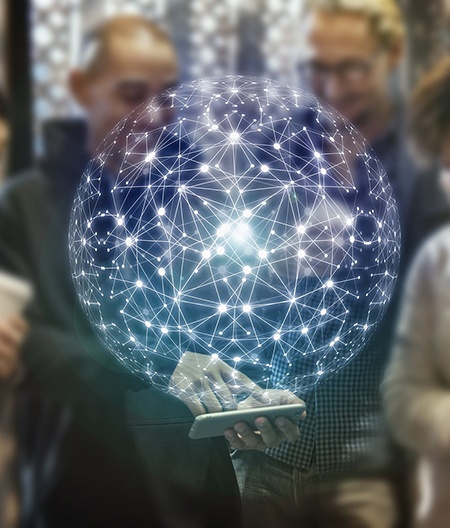 Proven Brands & Products
We sell battle-tested website security products from the top brands in cybersecurity.
Unbiased Advice
We can help you choose the right brand and product for your website's security.
100% Money Back Guarantee
We are so sure you'll love what you get here, we back it up with a 30-day money back guarantee.
24/7 Technical Support
Our team of website security experts is here to help you—available 24/7/365 via phone, email and live chat.