SectigoSSL Enterprise Wildcard OV
Secure your domain and an unlimited number of subdomains with a single SSL certificate AND protect each of your domains with a web security solutions platform that fights off ALL web threats
That's right. SectigoSSL Enterprise Wildcard OV is the ultimate web security tool. You get a Sectigo OV wildcard SSL certificate that enables you to secure your main domain and as many subdomains as you want with HTTPS protection. This OV wildcard SSL certificate comes with all the classic features you'd expect from a CA like Sectigo – huge warranty, free site seal and more. Plus, with this being an organization validation (OV) SSL certificate, your users can verify your company details right in their browsers – further building trust.
On top of all that, you also get Sectigo Web Security with your package. This all-in-one web security solutions platform allows you to protect your website with a suite of automated tools – including malware scanning & removal, vulnerability scanning & patching, Sectigo-managed WAF, PCI compliance scanner, website backup & restore and more. You get all of this with SectigoSSL Enterprise Wildcard OV!
| | |
| --- | --- |
| Additional Domains: | |
| Wildcard Domains: | |
| Total Domain: | |
| Your Saving: | |
| Total: | |
SSL Certificate Features & Benefits
With your purchase, you get these industry-best SSL certificate features:
Activate the Padlock
When you secure your website with an SSL certificate, you replace the "not secure" label with the trusty padlock icon.
HTTPS Protection
HTTPS is not a luxury, it's the standard for website protection – as it secures your users' data while in transit.
Higher Level of Validation
By going through a lengthier validation process, your users can verify your company details in their browser.
$1,000,000 Warranty
This $1M warranty allows you to have peace of mind knowing you are protected if something goes wrong on Sectigo's side.
Strong Encryption
Fully-complaint and industry-standard 2048-bit private key and 256-bit symmetric encryption.
FREE Sectigo Site Seal
By placing this sleek, free Sectigo site seal on various pages of your site, you will further build trust with users.
Trusted Brand
With decades of experience and thousands of happy customers, Sectigo has cemented themselves as a top CA!
Sectigo Web Security
With a suite of automated tools on a single platform – you can fight off hackers, avoid costly mishaps and more!
Secures Unlimited Subdomains
Secure your main domain and an unlimited number of subdomains all under a single certificate!
Sectigo Web Security Features & Benefits
In addition to a Sectigo Enterprise Wildcard OV SSL certificate, you'll get Sectigo Web Security. This security solutions platform comes with the hacker-fighting, mistake-erasing automated tools below:
Find Malware & Vulnerabilities
Automated daily scans are taken to find malware and vulnerabilities and alert you of any issues.
Automatically Fix Vulnerabilities
Unpatched vulnerabilities are an easy target for hackers – this automated tool patches known vulnerabilities for you.
Automatically Remove Malware
Automatically removes malware from your website and databases that could cause long-term issues for you and your users.
Websites Backup & Restore
Your personal do-over button. Takes automatic backups of your website so you can restore a clean version anytime.
Web Application Firewall
This Sectigo-managed WAF will create a layer of defense between your website and the internet.
Content Delivery Network (CDN)
Don't make users wait – this CDN will improve your website speed with its 45 edge locations and intelligent caching.
PCI Compliance Scanner
This tool is a lifesaver for websites that handle cardholder data – it scans for and helps fix PCI compliance issues.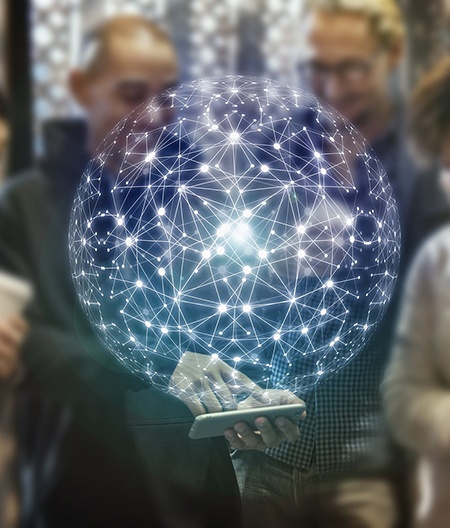 Proven Brands & Products
We sell battle-tested website security products from the top brands in cybersecurity.
Unbiased Advice
We can help you choose the right brand and product for your website's security.
100% Money Back Guarantee
We are so sure you'll love what you get here, we back it up with a 30-day money back guarantee.
24/7 Technical Support
Our team of website security experts is here to help you—available 24/7/365 via phone, email and live chat.