This is SSL and then some—SectigoSSL Premium protects your user's data with HTTPS protection, plus protects your website against all of today's top web threats
SectigoSSL Premium certificates uses industry-standard HTTPS encryption coupled with a robust security solutions platform (Sectigo Web Security) to fight against hackers, cyber-attacks, and unforeseen mishaps all while ensuring your website is operating at tip-top speed. In addition to HTTPS protection, SectigoSSL Premium:
Scans your site and alerts you of potentially damaging website issues
Automatically fixes vulnerabilities to avoid attacks
Makes it easy to fix a hacked or broken website
Improves website speed with Sectigo's global content delivery network
Pro-actively blocks hackers with a fully managed firewall
SectigoSSL Premium Certificates
The SectigoSSL Premium products listed below come with everything listed above (Sectigo Web Security + top-tier SSL certificate) – simply find the best validation level and SSL certificate type for you and your website will be equipped to fight against the most common website threats there are!
| Products | Issuance Time | Warranty | Lowest Price | |
| --- | --- | --- | --- | --- |
| SectigoSSL Premium DV | Instantly | $500,000 | $193.00/year | Read More |
| SectigoSSL Premium Wildcard DV | Instantly | $500,000 | $321.60/year | Read More |
| SectigoSSL Premium Multi-Domain DV | Instantly | $500,000 | $436.80/year | Read More |
| SectigoSSL Premium OV | 1-3 Days | $1,000,000 | $227.60/year | Read More |
| SectigoSSL Premium OV Wildcard | 1-3 Days | $1,000,000 | $435.00/year | Read More |
| SectigoSSL Premium OV Multi-Domain | 1-3 Days | $1,000,000 | $600.00/year | Read More |
| SectigoSSL Premium EV | 1-5 Days | $1,750,000 | $280.00/year | Read More |
| SectigoSSL Premium EV Multi-Domain | 1-5 Days | $1,750,000 | $680.00/year | Read More |
How Sectigo Web Security Protects Your Website
Sectigo Web Security protects your website at every level while saving you time and hassle. Below is a deeper look into the tools and tactics Sectigo Web Security deploys to secure your website against hackers.
Blacklist Monitoring
Scans databases and alerts you if your website is listed on a spam/blacklist.
Vulnerability Scanning
Finds vulnerabilities before hackers do by automatically scanning your website.
CMS Vulnerability Scanning
Checks WordPress, Joomla, Drupal, WooCommerce, Prestashop, & Magento for vulnerabilities.
Automatic Vulnerability Patching
Equipped with the latest security patches, this tool will patch vulnerabilities for you.
Malware Detection
Scans for malicious code by checking your website and databases regularly.
Malware Removal
Removes malware and restores your website to working order without having an effect on its functionality.
Website Backup
Takes automatic backups of your site and stores them in secure cloud storage, so you can restore anytime.
Content Delivery Network (CDN)
Improves your website speed with this global CDN that also uses intelligent caching.
Web Application Firewall
Prevents cyber-attacks, such as bad bots, DDoS traffic and more from getting to your website.
Does Your Site Accept Credit Cards?
If so, you may want to consider SectigoSSL Enterprise. It includes everything you get with SectigoSSL Premium + an automated PCI Compliance Scanner tool added on the Sectigo Web Security platform. This PCI Compliance Scanner will scan your network for PCI compliance issue, offer solutions, and compile a final report for your bank!
SectigoSSL Enterprise
Everything in Premium, plus easy-to-use PCI compliance scanning for ecommerce sites. From $357.00/year.
SSL Certificate Types
With the right SSL certificate type, you can save yourself:
Time – By managing all of your domains, subdomains or IPs under one certificate through the same SSL certificate lifecycle.
Money – By bundling your domains, subdomains or IPs under one certificate as the most affordable package possible.
SectigoSSL Premium offers the three SSL coverage types below. All you need to do is find the right one for you.
Single Domain/Standard
The most basic SSL certificate type. Good for blog sites and small businesses. Secures both your www and non-www main domain with HTTPS protection.
Wildcard
Perfect for businesses looking to build out sub-brands and other web properties. Secures your main domain and an unlimited amount of subdomains with a single certificate.
Multi-Domain
Looking to secure multiple websites?
Secure up to 2000 different domains and IP addresses under one certificate (or up to 250 depending on what validation level you go with).
SSL Validation Levels
Another difference between SectigoSSL Premium products is the SSL certificate's validation level. Your validation level helps you determine the length of the validation process you will go through – and the higher the validation, the more transparent your identity is to visiting users. Below are the three different validation levels offered:
Domain Validation (DV)
Offers the most convenience – all you need to do is get your domain validated and your certificate will be issued in minutes!
Organization Validation (OV)
The OV validation process is a bit lengthier than the DV, BUT your users can more easily the organization that runs your site. Issues in 1-3 days.
Extended Validation (EV)
There is no higher validation level! Offers the most transparency to users looking for assurance your website is trusted. Issues in 1-5 days.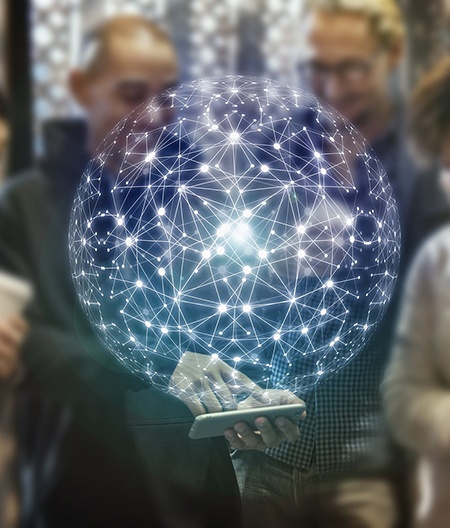 Proven Brands & Products
We sell battle-tested website security products from the top brands in cybersecurity.
Unbiased Advice
We can help you choose the right brand and product for your website's security.
100% Money Back Guarantee
We are so sure you'll love what you get here, we back it up with a 30-day money back guarantee.
24/7 Technical Support
Our team of website security experts is here to help you—available 24/7/365 via phone, email and live chat.