SectigoSSL Premium EV Multi-Domain
Defend your website against the top cyber threats, improve your website speed, AND secure up to 250 domains with the highest validation level SSL certificate – all with SectigoSSL Premium EV Multi-Domain
With SectigoSSL Premium EV Multi-Domain you can protect up to 250 websites at EVERY layer. An all in one package, you will have the ability to secure multiple domains with an EV SSL certificate (the highest level of validation) and protect each and every domain with Sectigo Web Security. This security solutions platform fights off hackers and cyber attacks, patches vulnerabilities before hackers can get to them, allows you to restore your website to a previous version if disaster strikes, and more – all this included with SectigoSSL Premium EV Multi-Domain!
| | |
| --- | --- |
| Additional Domains: | |
| Wildcard Domains: | |
| Total Domain: | |
| Your Saving: | |
| Total: | |
SSL Certificate Features & Benefits
Sectigo sets the standard for SSL certificate features and this list shows why you get the most bang for your buck with Sectigo.
Activate the Padlock
SectigoSSL Premium EV Multi-Domain will enable your website to showcase the trusty padlock icon.
HTTPS Protection
Encrypts data while in transit to ensure hackers don't intercept it (which is surprisingly easy if you don't have HTTPS).
Higher Level of Validation
Users can very easily verify who you are through your certificate because you went through a full business validation process.
$1,750,000 Warranty
Sectigo doubles down on their commitment to security with this huge $1.75M warranty.
Strong Encryption
Sectigo's encryption meets the standards set forth by the CAB Forum and NIST.
FREE Sectigo Site Seal
Sleek looking, free and builds trust? This Sectigo Site Seal is a great addition!
Trusted Brand
Over 700,000 customers is all you need to know when it comes to Sectigo's reputability.
Sectigo Web Security
360-degree website protection with automated tools that do most the work for you!
Sectigo Web Security Features & Benefits
Enjoy web protection at every level + improved website speed with this set of automated tools and programs:
Find Malware & Vulnerabilities
Let this platform work for you – daily scans for malware and vulnerabilities ensure you're never caught off guard.
Automatically Fix Vulnerabilities
Patches vulnerabilities for WordPress, Joomla, Drupal, WooCommerce, Prestashop, and Magento.
Automatically Remove Malware
Don't let malware fester and eat your website from the inside, this tool automatically removes it from your site and databases.
Website Backup & Restore
Takes automatic backups of your website and stores them safely, so you can restore your website anytime!
Web Application Firewall
Stop attacks before they even get near your website with this firewall, which is fully managed by Sectigo!
Content Delivery Network (CDN)
In today's world of impatient users, ensure your website speed is top notch with this global CDN with 45 edge locations.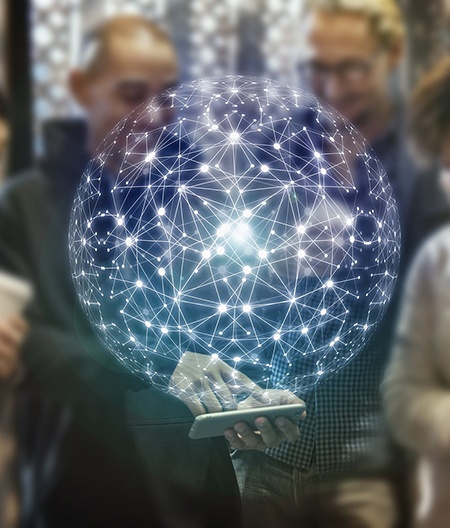 Proven Brands & Products
We sell battle-tested website security products from the top brands in cybersecurity.
Unbiased Advice
We can help you choose the right brand and product for your website's security.
100% Money Back Guarantee
We are so sure you'll love what you get here, we back it up with a 30-day money back guarantee.
24/7 Technical Support
Our team of website security experts is here to help you—available 24/7/365 via phone, email and live chat.