SectigoSSL Pro Multi-Domain DV
Secure up to 250 domains under one SSL certificate + an interface of leading web security tools and programs – it's SSL and then some!
The SectigoSSL Pro Multi-Domain offers a laundry list of unique abilities – this includes coupling multi-domain SSL with Sectigo Web Security. With your purchase, you get HTTPS protection for up to 250 domains and IPs – allowing you to easily manage all of them through the entire SSL lifecycle. This is a domain validation (DV) SSL certificate, which means you only need to get your domain validated and you'll get your certificate issued in minutes. Throw in a free site seal and $500K warranty – and this has everything you'd want in an SSL certificate.
You also get the Sectigo Web Security Platform – go beyond HTTPS protection and defend your website against all types of cyber threats. On this intuitive platform, you get malware scanning & removal, vulnerability scanning, automatic vulnerability patching, and website backup & restore.
| | |
| --- | --- |
| Additional Domains: | |
| Wildcard Domains: | |
| Total Domain: | |
| Your Saving: | |
| Total: | |
SSL Certificate Features & Benefits
SectigoSSL Pro EV Multi-Domain brings all of the excellent features and benefits you expect from a premium Sectigo SSL certificate.
Activate the Padlock
Ensure users know your website is secure by displaying the HTTPS padlock icon by your URL.
HTTPS Protection
Protect your users by ensuring their information and interaction with your website is encrypted.
Issued in Minutes
Don't wait around for your SSL certificate – this domain validation cert will be issued to you in minutes!
$500,000 Warranty
Sleep soundly knowing that your SectigoSSL Pro DV Multi-Domain purchase is backed by a $500K Warranty.
Trusted Brand
Sectigo is a well known and respected brand in the web security industry with decades of experience backing them.
Secures Multiple Domains
Don't fuss with multiple expiration dates and purchases, secure up 250 domains all under one certificate!
FREE Site Seal
Nothing is better for user trust than landing on a website and seeing a Sectigo Site Seal.
Strong Encryption
2048-bit private key, and 256-bit symmetric encryption sets the bar for HTTPS encryption.
Sectigo Web Security
Enjoy a suite of automated web security tools and programs all on one platform.
Sectigo Web Security Features & Benefits
With your DV multi-domain SSL certificate, you get an unbelievable unit of automated web security tools and programs.
Find Malware & Vulnerabilities
If your website is online, then its susceptible to an attack. That's why Sectigo includes an automated malware and vulnerability scanner to ensure your website is defended.
Automatically Fix Vulnerabilities
Vulnerabilities are weaknesses in your website that you can't see. Luckily, this automated vulnerability patcher will fix those issues for you—before hackers find them.
Automatically Remove Malware
Malware can ruin your website and reputation along with it. Ensure you keep a safe and secure web environment for users with this automated malware removal tool!
Websites Backup & Restore
If you've ever thought: "I wish I could go back and have my website before all this went wrong!" this tool is what you need! Automatic website backups and restores.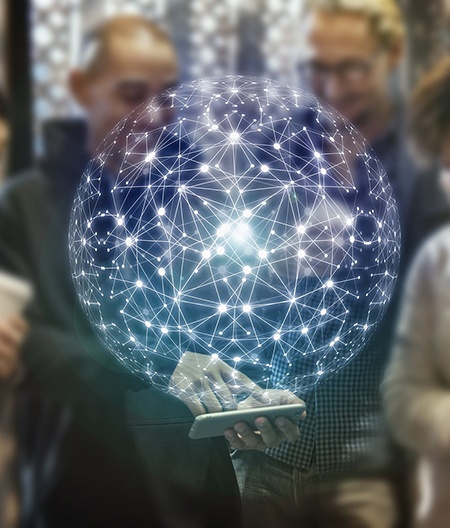 Proven Brands & Products
We sell battle-tested website security products from the top brands in cybersecurity.
Unbiased Advice
We can help you choose the right brand and product for your website's security.
100% Money Back Guarantee
We are so sure you'll love what you get here, we back it up with a 30-day money back guarantee.
24/7 Technical Support
Our team of website security experts is here to help you—available 24/7/365 via phone, email and live chat.