SectigoSSL Pro OV Multi-Domain
Secure up to 2000 domains all under one single certificate + protect each site against all common website attacks
The SectigoSSL Pro OV Multi-Domain is the perfect web security tool for website owners looking to secure multiple domains and protect them with a suite of powerful web security tools and programs. With your purchase, you get an OV multi-domain SSL certificate from Sectigo. This means you can secure up to 2000 different domains and IPs under a single certificate – allowing you to easily manage all of your domains through the SSL lifecycle. This is also an organization validation (OV) SSL certificate, which means users can verify your company info right in your certificate details.
You will also receive the Sectigo Web Security Platform, which includes malware & vulnerability scanning, malware removal, vulnerability patching, website backup and restore and more, all consolidated on one easy-to-use platform.
| | |
| --- | --- |
| Additional Domains: | |
| Wildcard Domains: | |
| Total Domain: | |
| Your Saving: | |
| Total: | |
SSL Certificate Features & Benefits
SectigoSSL Pro OV Multi-Domain provides a higher level of validation + allows you to secure multiple domains all under one certificate.
Activate the Padlock
There is no better way for users to know they just landed on a safe website than to display the HTTPS padlock icon.
HTTPS Protection
Maintain HTTPS protection for your users and their data across all of your domains you secure under this cert.
Highest Level of Validation
This organization validation (OV) SSL cert will allow for users to verify your identity by checking your certificate details.
$1,050,000 Warranty
Sectigo cares about protecting your website and you, the purchaser, and backs this up with a $1M warranty!
Trusted Brand
20+ years of experience in web security and an exceptional list of happy clients lets you know Sectigo is a brand you can trust.
Secures Multiple Domains
Secure up to 2000 domains and IPs all under one single cert to make certificate management simpler!
Site Seal
Ensure your users know they are interacting with a secure website with our FREE Sectigo site seal.
Strong Encryption
Enjoy industry standard encryption with SHA-2 hashing, 2048-bit private key, and 256-bit symmetric encryption.
Sectigo Web Security
Every domain you secure will be protected by an amazing suite of automated web security tools and programs.
Sectigo Web Security Features & Benefits
With your OV multi-domain SSL certificate, you get the premiere suite of automated web security tools and programs listed below:
Detects Vulnerabilities & Malware
Scans your websites and databases daily for malicious infections, spam listing, vulnerabilities and more.
Automatically Fixes Website Vulnerabilities
Automatically patches vulnerabilities found in your websites and databases to ensure optimal security.
Automatically Cleans Malware
If malware is found in your website files or databases, Web Clean will remove it for you without affecting your sites.
Backs Up Your Website Daily
Don't let any issue be too big – Web Backup & Restore backs up your website so you can easily fix your site.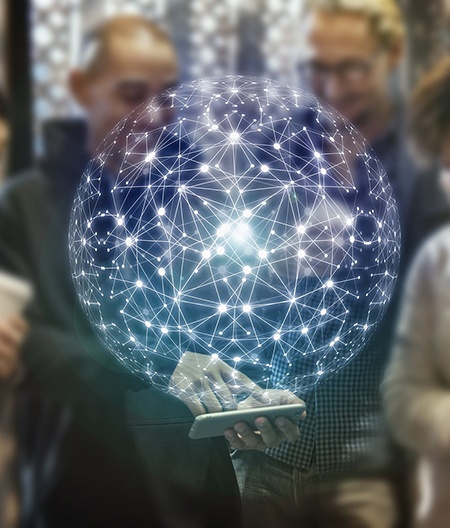 Proven Brands & Products
We sell battle-tested website security products from the top brands in cybersecurity.
Unbiased Advice
We can help you choose the right brand and product for your website's security.
100% Money Back Guarantee
We are so sure you'll love what you get here, we back it up with a 30-day money back guarantee.
24/7 Technical Support
Our team of website security experts is here to help you—available 24/7/365 via phone, email and live chat.