SectigoSSL Pro OV Wildcard
A higher level of SSL validation coupled with an automated suite of web security tools and programs – this is SSL++
SectigoSSL Pro OV Wildcard combines the power of wildcard OV SSL protection with the Sectigo Web Security Platform all in one powerful web security package. With your purchase you get an OV SSL wildcard certificate to secure your main domain and an unlimited number of subdomains all under one certificate. Making certificate management easy! You also get a higher level of validation with organization validation (OV), which enable users to check for your company information in your certificate details.
This certificate also comes with Sectigo Web Security Platform, which consolidates a group of automated web security tools and programs on one easy-to-use interface. These tools and programs include website backup & restore, malware scanning & repair, vulnerability scanning & repair and more! All this in one package – SectigoSSL Pro OV Wildcard!
| | |
| --- | --- |
| Additional Domains: | |
| Wildcard Domains: | |
| Total Domain: | |
| Your Saving: | |
| Total: | |
SSL Certificate Features & Benefits
SectigoSSL Pro OV Wildcard offers a higher level of validation + unlimited subdomain HTTPS protection!
Activate the Padlock
Take advantage of the icon users recognize. You will receive the scure padlock icon next to your URL so that users know your website is secure.
HTTPS Protection
Users can safely engage with your website knowing their data is secured with HTTPS protection. Boost customer trust and stay compliant!
Higher Level of Validation
Users will be able to verify your organizational details in your certificate for further peace of mind when visiting your website.
$1,000,000 Warranty
Your website isn't the only thing protected – you are also protected with a $1,000,000 warranty if something goes wrong on Sectigo's end.
Trusted Brand
With more than 20 years of experience in web security, Sectigo is a distinguished and trustworthy name in the industry.
Secures Unlimited Subdomains
Have zero limitations with how many web properties you can secure – enjoy the ability to secure an unlimited number of subdomains.
Site Seal
Free Sectigo site seal further cements why users should trust your website + shows that you are backed by a premium brand with Sectigo.
Strong Encryption
SHA-2 hashing, 2048-bit private key, and 256-bit symmetric encryption sets the industry standard for encryption.
Sectigo Web Security
SectigoSSL Pro OV Wildcard includes Sectigo Web Security to protect your website against the OWASP top 10 and other common security threats!
Sectigo Web Security Features & Benefits
Why stop at HTTPS protection? Fight against the most common and dangerous cyber threats out there with SectigoSSL Pro OV Wildcard's amazing platform of tools/programs:
Malware & Vulnerability Scanner
Ensure your website is clean and protected by scanning for malware, vulnerabilities and other common cyber threats with daily checks by this automated malware & vulnerability scanner.
Automatic Vulnerability Patching
Go beyond just scanning for vulnerabilities (and getting a list of things you have to do); this tool will patch them for you as well – safeguarding your website from hackers looking for vulnerabilities to exploit.
Automatic Malware Removal
Once again, doing more than just scanning. If malware is detected, SectigoSSL Pro OV Wildcard will automatically remove it for you – keeping your website clean and secure 24/7/365.
Website Backup & Restore
If something goes wrong with your website, wouldn't it be nice to just restore the last best version? SectigoSSL Pro OV Wildcard lets you do that with Web Backup & Restore.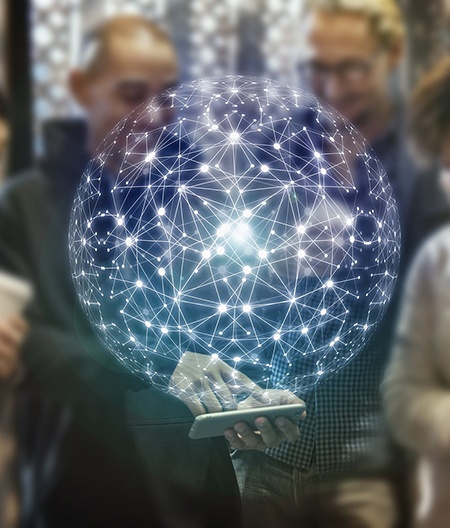 Proven Brands & Products
We sell battle-tested website security products from the top brands in cybersecurity.
Unbiased Advice
We can help you choose the right brand and product for your website's security.
100% Money Back Guarantee
We are so sure you'll love what you get here, we back it up with a 30-day money back guarantee.
24/7 Technical Support
Our team of website security experts is here to help you—available 24/7/365 via phone, email and live chat.