Websites can run into a lot of issues…CodeGuard helps you run right through those issues
CodeGuard can fix nearly any website problem with a click of a button. Malware…click. Website crash…click. Your pet zebra deleted your website in a cry for attention…click.
Sorry, pet zebra! With that click, CodeGuard has instantly brought your website back as good as ever!
How Does CodeGuard Do It?
CodeGuard is an automated website backup and restore tool. This means that CodeGuard takes daily backups of your website and stores them in a safe place, so you can restore your website whenever disaster strikes.
You can even restore a specific website file. Let's say you accidentally deleted an image and can't find it anywhere. You can use CodeGuard to retrieve it! Truly a lifesaver!
CodeGuard Does More Than Just Website Backups – It's a Full-On Website Security Tool
MalwareGone
Malware can cause long-term damage for you and your users. This automatic malware removal tool scans for, finds and rids malicious code from your website. Included with every CodeGuard plan!
WordPress Plugin Updates
If you use a WordPress site, this tool will automatically ensure you have all WordPress updates. This helps you avoid hackers using vulnerabilities to take control of your site. Included with CodeGuard!
Perfect for small businesses looking to effectively scan and report a smaller number of IPs.
As the name says, enterprises will enjoy the larger number of IPs they can scan and report.
Offers the same features and benefits as Enterprise but with a site seal and daily website vulnerability scans, your website security is taken up another level!
Offers the same features and benefits as Enterprise but with a site seal and daily website vulnerability scans, your website security is taken up another level!
Max IP Addresses
5
20
20
20
PCI Scans per Quarter
Unlimited
Unlimited
Unlimited
Unlimited
ASV Scan Report

✓

✓

✓

✓

Additional IP Packs (up to 1,000)

✓

✓

✓

✓

Daily Website Vulnerability Scans
X
X

✓

HackerProof Site Seal
X
X

✓

✓

Number of Years
Price
What Users Say: "CodeGuard Saved Me"
I am very happy. My site was having some problems and I was unable to understand why. The restoration really got everything back to normal. Thanks.
While I was working on my website something happened that gave me an error message 403 Forbidden, open registry/1.13.6.2 when I tried to open the website. The restore gave back the site I started with!
I love the CodeGuard service. It saved my skin several times and it offers the ability to recover from a malware attack. The self service setup is very well done and simple to use. Thank you!
CodeGuard Features
Each CodeGuard plan includes all the features you need to backup and restore your website:
MS-SQL and MySQL databases
Download individual files
How do I know my website backups are secure?
CodeGuard stores your website backups on an encrypted cloud server. This provides a degree of separation that ensures if your website gets hacked, the hackers will not be able to compromise your website backups right there with it (i.e., if you stored it locally, on your personal cloud service account, etc.).
What type of backups does CodeGuard take?
When integrated via FTP/SFTP, CodeGuard takes incremental backups. This is the most efficient type of backup. The process consists of taking a full website backup and then only backing up files that have been altered since the last full backup – rather than backing up your entire website every time (and costing you more money while doing it).
Is it really 1-click restore?
Yes! All you need to do is select the backup you want to restore (this could be your entire website, specific files or a zip file of the backup) and then click the "restore" button. With that 1 click your website will be restored to your chosen version.
What platforms work with CodeGuard?
All content management systems work with CodeGuard, including WordPress, Joomla, Drupal, Magento and more! However, the system you're using must meet the criteria below:
Use MySQL or MS-SQL databases
You'll need access to your website's FTP/SFTP credentials
You will need to whitelist the following IPs: 54.236.233.46 | 54.236.233.28 | 54.174.91.34 | 54.174.153.212 | 54.174.115.171
If you use WordPress as a CMS, there is a work around. You can use the WordPress plugin. With this option, you won't need to whitelist the IPs or need FTP access.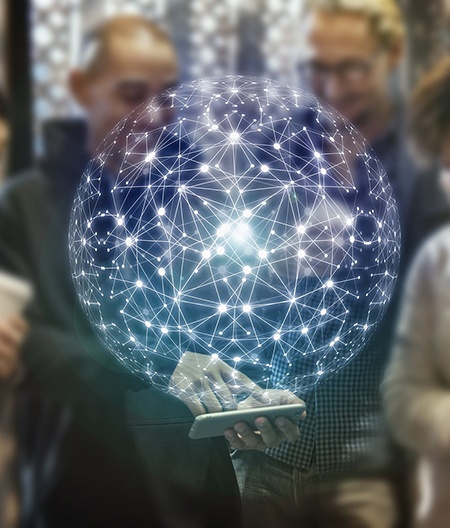 Proven Brands & Products
We sell battle-tested website security products from the top brands in cybersecurity.
100% Money Back Guarantee
We are so sure you'll love what you get here, we back it up with a 30-day money back guarantee.
24/7 Technical Support
Our team of website security experts is here to help you—available 24/7/365 via phone, email and live chat.