HackerGuardian PCI Compliance
Simplify the PCI compliance process with Sectigo's automated PCI scanning tool
PCI compliance doesn't have to be a hassle! With a few clicks of a button, you can scan your entire network, receive a report detailing any issues, fix them and send your report off to your bank. It's that easy to stay PCI complaint with HackerGuardian.
Not only is HackerGuardian simple to use, it's also affordable—this excellent PCI compliance solution is the most affordable product of its caliber on the market.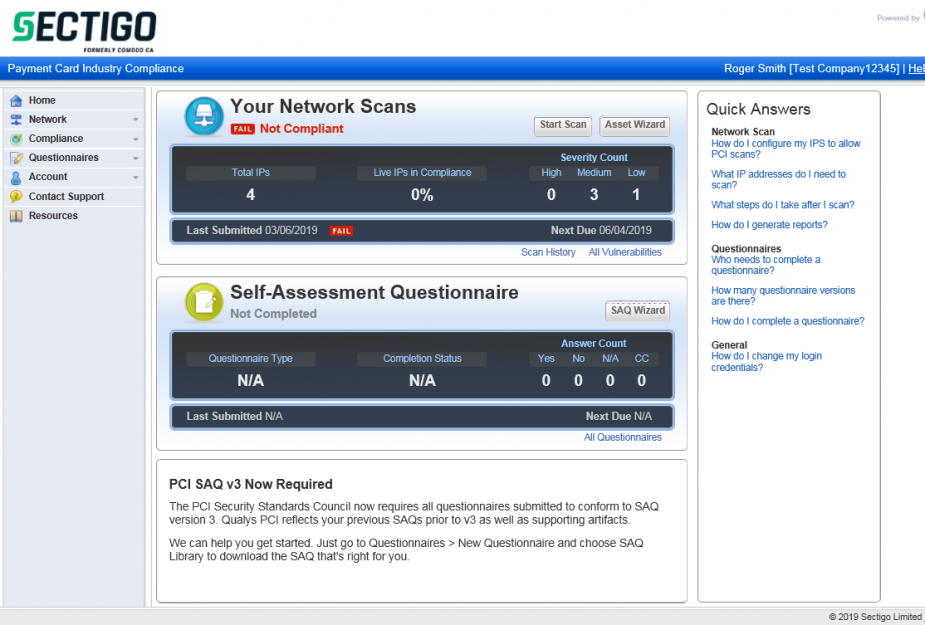 HackerGuardian PCI Scanner Packages
HackerGuardian PCI Scan Control Center
PCI Scanning Enterprise Edition
HackerProof Trust Mark
Max IP Addresses
5
20
20
PCI Scans per Quarter
Unlimited
Unlimited
Unlimited
ASV Scan Report

✓

✓

✓

Website Vulnerability Scans

X

X

✓

HackerProof Site Seal

X

X

✓

Price

$249.00

/year




$98.35

/year


You save

60

%

$399.00

/year




$299.00

/year


You save

25

%

$499.00

/year




$449.00

/year


You save

10

%
ADD TO CART
ADD TO CART
ADD TO CART
Who Needs to Be PCI Compliant and Why?
Any website, no matter how small or large, that accepts payment cards must be PCI compliant. As for the why, well… it's pretty much mandatory. Organizations that don't comply can be fined between $5,000-$100,000 per month depending on the circumstances and severity. Yikes!

Reasons Why Attaining and Maintaining PCI Compliance Can Be Difficult
Websites that accept payments must perform quarterly internal and external PCI compliant vulnerability scans, which must be done using an approved scanning vendor.
Fixing any issues the scanner finds can be a huge hassle unless you have detailed, yet easy-to-understand reporting.
Some scanners tend to trigger false positives, which can delay the process unless there's a streamlined process for handling them.
Then, you need to complete the self assessment questionnaire and generate a PCI report and file it with your bank as proof.
HackerGuardian is built from the ground up to automate and streamline this process, while avoiding common problems users report with other PCI tools. Getting PCI compliant is simpler with HackerGuardian!
How HackerGuardian Simplifies PCI Compliance in 3 Steps
Step 1 - Scan
HackerGuardian quickly scans across your entire network (across multiple IPs) for vulnerabilities and compliance issues.
Step 2 - Fix
Full reports with comprehensive analysis and directions on how to fix any potential issues – allowing you to swiftly resolve problems and move on.
Step 3 - Send
Now simply submit to your acquiring bank and you are PCI DSS complaint and can have peace of mind knowing you won't be fined!
Schedule Scans Ahead
Easily schedule quarterly PCI scans on each of your IP addresses – allowing you to take a set it and forget it approach.
Approved Scanning Vendor
Scans are done in accordance with PCI DSS Requirement 11.2.2 – ensuring your organization is protected.
30,000 Tests
Performs over 30,000 tests to ensure your website is secured and protected against attacks.
Expandable
You can add more IP addresses to your scan schedule with additional IP Packs if you need to scan additional servers.
Handles False Positives
HackerGuardian has a built-in feature for resolving false positives so your PCI compliance process won't be delayed.
Unlimited Scans
You can run unlimited scans on your covered IP addresses—scan any time, for any reason!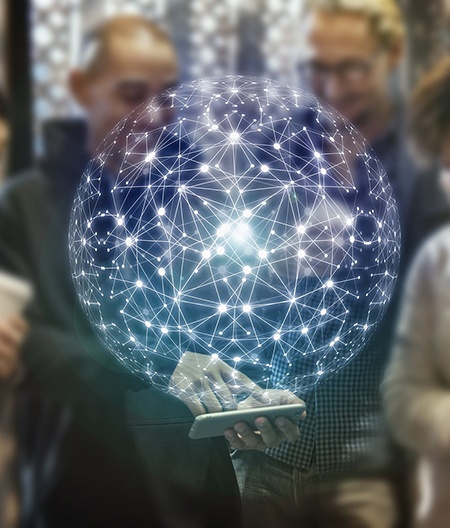 Proven Brands & Products
We sell battle-tested website security products from the top brands in cybersecurity.
100% Money Back Guarantee
We are so sure you'll love what you get here, we back it up with a 30-day money back guarantee.
24/7 Technical Support
Our team of website security experts is here to help you—available 24/7/365 via phone, email and live chat.