WordPress Is a Secure Platform but Installing WordPress Security Plugin Helps to Add Additional Security Layer
WordPress is among the most popular CMS (Content Management System) used around the world. Many site owners and companies depend upon it due to its easiness.
However, the security you get from WordPress by default or the basic security measures every website owner takes sometimes isn't always optimal in today's tech-driven world where online attacks happen daily. Due to this very fact, another security in the form of installing WordPress security plugins proves beneficial.
For instance, starting an e-commerce website or small online business often requires an investment for products and services such as secure hosting providers, plugins, themes, and website development, apart from other expenses such as hiring customer service or salespeople.
WordPress core provides security measures to protect your site from hackers. But for an advanced layer of protection requires a defense mechanism provided by reputable security plugins. For example, securing your site from malware-infection is easier to tackle through the plugin.
So, if you're wondering which are the best WordPress security plugins, then don't worry we've some good recommendations that will help you defend your site from hackers and keep your site as well as site visitors safe and secure.
Here's the 18 WordPress Security Plugins to Consider
Below is the list of best WordPress security plugins that anyone can consider installing if the WordPress site deals with visitor's information or like to take security in a serious manner.
CodeGuard Backup
iThemes Security
Wordfence Security
WP fail2ban
All In One WP Security & Firewall
Jetpack
SecuPress
BulletProof Security
WPScan – WordPress Security Scanner
VaultPress
Sucuri Security
Google Authenticator – Two Factor Authentication
Security Ninja
Defender
Astra Web Security
Shield Security
Hide My WP
Anti-Malware Security
However, if you want to know more about it and want to find out what we think about these plugins, then keep reading!
1. CodeGuard Backup
As the name implies, CodeGuard is an automatic website backup tool that takes daily backups of your website and safely stores it. So, you can retrieve all your data in case any disaster occurs. Further, what separates it from others is that it allows you to restore a specific file that you may mistakenly delete. For example, if you deleted any image file and didn't have a copy, you can get back using CodeGuard Backup.
CodeGuard comes equipped with other security features such as malware detection and removal, along with the WordPress plugin. So, with few clicks, you can detect and remove malware, tackle all the vulnerabilities by getting WordPress updates while preventing your site from online predators that can do severe damage to your site.
Features of CodeGuard Backup
Daily backup of the site, database, and files.
ChangeAlert notifies if any change is detected on your site.
Client portal report and on-demand access to it.
Strong 256-bit AES encryption standard for protection.
MalwareGone for detecting and removing malware automatically.
Staging servers for testing the old site or any backup of it before pushing it forward in production.
Email backups through API.
Automatic WordPress plugin that updates your installed plugins and automatically rolls it back if it fails.
2. iThemes Security
The iThemes Security plugin (earlier called Better WP Security) developed by the team built the BackupBuddy plugin is another popular WordPress security plugin with more than 1 million active installations. It comes with features that provide 30+ different ways to secure and protect your WordPress website from unwanted hackers and intruders. It has the unique capability of recognizing obsolete software, weak passwords, and plugin vulnerabilities.
Features of iThemes Security
It offers detection of change, which is essential because any messed file can easily go unnoticed.
Google reCAPTCHA integration provides an extra protection layer for login.
Compares your presently active WordPress core files with the latest WordPress version and notifies any malicious codes or scripts within files.
It offers the status of "Away Mode" if you're not someone who likes to constantly update the website and also lets you completely lock your WordPress dashboard from all other users.
Protects from brute force attack, enforcement of strong password, detects critical 404 error.
Updates WordPress keys and salts to offer an extra layer of complexity for your authentication keys.
3. Wordfence Security
Wordfence is an endpoint firewall and malware scanner plugin with 4+ million active users. It's built to protect WordPress from the ground. It comes equipped with the latest firewall rules, malware signatures, and all the malicious IP addresses to keep your site safe.
Wordfence comes in two versions free and premium. The free version of Wordfence Security offers impressive features for small websites, such as firewall blocks to brute force attacks protection.
Features Of Wordfence Security
Offers a good set of features in the free version for smaller websites.
By signing for multiple site keys, developers can save a lot of money.
Offers full firewall suite with tools for country blocking, brute force protection, and real-time threat defense mechanisms.
Monitors live traffic by looking at Google crawl activity, human and bot visitors, logins, and logouts.
Scans all files for malware.
Filter for comment spamming.
Monitors your installed plugins and notifies if your installed plugin is removed from the WordPress plugin repository that no longer receives updates.
4. WP fail2ban
WP fail2ban is another security plugin that offers simple and effective security measure that prevents your site from brute-force attacks. It's capable of logging all login attempts that include login through XML-RPC, syslog through LOG_AUTH.
WP fail2ban provides three different filters: wordpress-hard.conf, wordpress-extra.conf, and wordpress-soft.conf that is designed to split between traditional soft approach and immediate banning, with extra configuration rules.
Allows users to choose between soft or hard blocks.
Let you integrate with proxy servers and Cloudflare.
Logs comments to avoid malicious or spam comments.
Logs information about pingbacks, spam, and listing of the user.
Offers option for shortcode creation that blocks users immediately before they even get a chance to go ahead with the login process.
5. All In One WP Security & Firewall
It's the free and most featured packed WordPress security plugin that comes with an easy-to-use interface and a decent customer support team. It's a visual security plugin that offers meters and graphs for better metrics explanation to beginners, such as your site's present security strength and what's required to improve to make it better.
Its features are provided in three different categories, Basic, Intermediate & Advanced. Hence, it's useful for beginners to advanced users. Further, it gives security for user accounts, blocks forceful login attempts, enhances user registration security, and more.
Features of All In One WP Security & Firewall
Offers blacklist tool where you can set specific requirements for blocking a user.
Offers backup of .wp-config and .htaccess files along with restore tool if anything goes downhill.
Provides one graph that shows how strong your website is and another graph that shows areas where it requires work. So, users, especially beginners, can get visual clarification, what's going on with their website.
6. Jetpack
Developed by the people of WordPress.com, JetPack is among the most popular WordPress security plugins with more than 5 million active users. It's the performance, design, and marketing tool that helps make your WordPress site safer and faster, helping your site grow more traffic and conversions.
Jetpack comes with easy-to-use and comprehensive WordPress security, including real-time backups and easy restoration, malware scanning, and spam protection. Some other essential security features are monitoring for downtime and uptime of a website and brute force protection.
The free subscription offers decent security for small websites. If you upgrade with premium plans, you will get premium features that make this plugin more into the suite, and that's also at a reasonable price and full customer support.
For premium plans, it offers benefits such as spam protection, security scanning, and regular backups.
Regular plugin updates.
Downtime monitoring.
Other features for social media, site customization, optimization, and email marketing.
7. SecuPress
Released initially as freemium earlier in 2016, SecuPress is a new WordPress security plugin developed by one of the original WP-Media Julio Potier's original co-founders (known for developing Imagify and WP Rocket)
.
SecuPress is provided in both free and premium plans. It comes with easy to use interface UI and security features like anti-brute force login, firewall, and blocking IPs. Further, it also includes security key protection, blocking bad bot visitors. Other than this, if you're looking for more security options such as alerts and notifications, GeoIP blocking, PHP malware scans, PDF reports, then you can get such additional features by purchasing a premium plan.
Especially for beginners, it offers a great UI that makes it easier to use.
The premium version offers verification of 35 security points within five minutes and offers report based on it, and hardens your WordPress website.
The feature that changes WordPress admin login URL, so bad bots can't find it.
Detects vulnerabilities in your installed themes and plugins and notifies whether it's tampered with by anyone and installed any malicious code or not.
8. BulletProof Security
BulletProof security is a good WordPress security plugin that comes with both paid and free subscriptions for advanced users. Unlike others, BullteProof Security offers a one-time payment plan that's actively updated, developed, and provided with more features, unlike other security plugins. It also provides a 30-day money-back guarantee along with security features like email alerting, anti-spam, auto-restore, and more.
It's not among those user-friendly WordPress security plugins. If you're looking for the one that provides easiness, then other WordPress security plugins like CodeGuard Backup or JetPack are better. Again, it does the job by offering unique settings and features such as anti-exploit guard or the online Base64 decoder for advanced developers.
However, it's suggested that first, you try out the free version as it offers a good set of features such as Database backup and restoration. Maintenance mode, hidden plugin folders, full setup wizard, MScan and Malware scanner, a security log, and much more that can match all your requirements.
Features of BulletProof Security
Offers some unique advanced security tools like BPS Pro ARQ Intrusion Detection and Prevention System (ARQ IDPS) encryption, scheduled crons, scanning for cURL, folder lock, and more.
For small websites, the free version is recommended.
Let you hide plugin folders individually.
Maintenance mode functionality.
9. WPScan – WordPress Security Scanner
The WPScan is a WordPress security plugin that has a different approach. It has manually created a Database that's kept updated since 2014 by security specialists and the community that contains information about WordPress vulnerabilities. Sponsored by Automattic, its database consists of more than 21K known security vulnerabilities.
Furthermore, WPScan comes with various other security checks like scanning debugged log files, backup for wp-config.php files. Also, it offers a free API plan that's suitable for most WordPress websites.
It uses its vulnerability database that regularly gets updated.
Offers options to notify through email whenever any vulnerability gets detected.
Schedule scanning at a specific time.
10. VaultPress
Like other plugins such as CodeGuard Backup, it's a premium plugin that comes in an affordable price range. This WordPress security plugin is more recommendable for small websites and bloggers and offers an option to upgrade to more advanced options that can be more beneficial as and when your site grows.
It comes with the functionality to provide backups and site restoration. It's among those primary security tools that monitor suspicious activities within the site by keeping tabs on history and finding threats that have been ignored or dealt with.
Pricing is better than other premium WordPress security plugins, making it a good option for small website owners.
The dashboard is easy to understand for beginners to advanced users.
Allows you to do real-time backups through a calendar.
11. Sucuri Security
The Secure Security plugin is a premium security plugin that provides both paid as well as free versions. It comes equipped with all the essential features like firewall security auditing for finding out how well plugins are protecting your site. Also, it comes with the feature to monitor file integrity, blacklist monitoring, security hardening, and notifications.
Features of Sucuri Security
Provides customer support service through email and instant chat.
Instant notification if anything goes wrong with your site.
Advanced DDoS protection in premium plans.
Valuable tools in free plans like blacklist monitoring, malware scanning, monitoring integrity of files, and security hardening.
CDN servers.
DNS level firewall and CDN provide a significant performance boost to your site that improves overall speed.
12. Google Authenticator – Two Factor Authentication
Users often install security plugins that help to detect malware but often overlook two-factor authentication processes. Therefore, to make your login process more secure, it's recommended to use a plugin like Google Authenticator.
This WordPress plugin Google Authenticator is like another security layer for the login module that helps to prevent hacking attempts happens on the login. Another benefit of using the Google Authenticator plugin is that you'll receive a push notification to your phone or require a complete authentication process such as answering security questions. Ultimately, it makes your log-in more secure as the second layer can be answered only by an authorized user.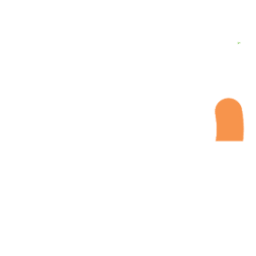 Likewise, it doesn't require any payment and offers a user-friendly interface. Further, it allows you to specify which type of user role should go through such an authentication process and who can log in, like an administrator, without any authentication. For instance, authors or other users require to pass two-factor authentication.
Features of Google Authentication – Two Factor Authentication
Removes the vulnerability from your login panel.
Allows you to choose the type of two-factor authentication method you would like to use.
Allows you to select the type of user that should go through the authentication process.
Provides shortcode that you can use with your customized login pages.
13. Security Ninja
Security Ninja is another WordPress security plugin that's active for more than half-decade. Launched as one of the first security plugins sold by CodeCanyon, Security Ninja became a freemium model in 2016. Though, further, they ditched the add-ons by providing two versions, free and another premium. The leading free module comes with the capability to perform 50+ security tests such as verifying MySQL permission, different PHP settings, and other files.

Likewise, it offers other essential security features like brute force attack protection by checking your password strength and alerting you regarding the weak ones like "12345". Includes an auto fix module for advanced users and detailed explanations regarding every test and code for fixing the security issue.
Features of Security Ninja
The free security tester module performs more than 50 security tests.
The auto fixer module for non-techs to resolve detected issues.
Regularly scans WordPress core to ensure the core files integrity by comparing it with the latest and secure WordPress copy available at wordpress.org.
Scans installed plugins and WordPress themes to ensure there's not any suspicious code or malware.
Automatically blocks known wrong IP addresses.
From users logging to change in settings, it logs every event that happens on your WordPress website.
Regularly scheduled scanning.
14. Defender
Defender is another respected WordPress security plugin that comes in both free and pro versions, along with practical techniques to keep your WordPress security intact. It offers free regular scans that verify WordPress for suspicious code, compares your installed WordPress with the original files, and reports any detected change through a single click. If you choose to go with the pro version, you'll benefit from 10 GB cloud backups, remote storage, auditing logs for monitoring change, blacklisting monitoring, and automated security scans.

Scan & repair WordPress core files.
Masking login screen.
Logging and blacklisting bad IP addresses.
Unlimited file scanning.
Timed lockout to prevent brute force attacks on login pages.
15. Astra Web Security
Astra Web Security is the popular "security suite" plugin for WordPress. It prevents various threats like SQLi, XSS, brute force, comments spam, and many more. Likewise, to make the plugin easier to use, Astra web security comes with an in-built dashboard.
Also, respected and popular brands such as African Union, Ford, Oman Airways, and Gillette are regular users of this plugin.
Features of Astra Web Security
Offers immediate detection and cleanup of malware. Strong firewall to prevent attacks such as SQLi, XSS, Bad Bots, Code Injection, SEO spams, and many more.
Security auditing that includes the business error logic for the WordPress site.
The dashboard logs all types of attacks and provides you an option to whitelist or block any country, IP range, or URL. Monitoring of reputation, notifications to admin, and much more.
16. Shield Security
Shield Security is another WordPress security plugin that provides an intelligent defensive mechanism as a plugin that responds to threats without giving any notification email you've issued. From beginners to advanced level, Shield offers scanning and protecting your site from installing and activating it.
It comes in two variants free version that's lifetime free and another pro version that's good for businesses. It offers other advanced ranges of features like support for WooCommerce, traffic monitoring, and other features that make security policies easier.
Features of Shield Security
Allows admin to restrict access to security settings of its own Security Shied plugin for specific users.
Offers three different types of 2FA (Two Factor Authentication) for free and an option to choose according to user preference.
17. Hide My WP
Hide My WP is a popular premium WordPress plugin that allows its users to hide the fact that the website is built using WordPress as a CMS from spammers, attackers, and other online theme detector tools BuiltWith or Wappalyzer.
Likewise, it also comes equipped with other security features such as IDS (Intrusion Detector) for blocking real-time security attacks such as SQL injection, XSS, and others. However, if you plan to get one, make sure your hosting is compatible with this plugin, as some of them do face compatibility issues.
Hides the name of your installed plugins, theme, change permalinks, hides wp-admin, login URL, and more.
Restricts direct access to PHP files, cleans WP class names, and also disables directory listing.
Easy to use pre-made settings that allow one-click deployment.
Compatible with different servers like Apache, IIS, Nginx, premium themes, and other various security plugins.
18. Anti-Malware Security
Anti-Malware Security is another popular WordPress security plugin that actively helps detect and prevent common threats. As the name implies, it's a malware scanner that lets you easily scan all files and folders of your WordPress website to detect backdoors, malware, malicious code, or other known patterns of malicious attacks.
Features of Anti-Malware Security
Scans files and folders of your site for malicious codes, backdoors, malware, and other common threats.
Makes a call to the developer's website for looking updated definitions.
Secure WordPress Hosting Provider Before Plugin
Yes, WordPress security plugins are essential, and they do help you in many ways. But you should ensure that you're going with a secure WordPress hosting provider because many safeguards are done on server-level that's effective in making your site performance better. Another significant benefit you get is that you won't require to install other security plugins that take up your hosting space.
Which WordPress Security Plugin You Should Go for?
Above mentioned WordPress plugins are essential in different ways. But, when selecting one or two plugins without testing every single one, you have to look through what WordPress hosting provider is already offering. Also, it depends upon what's your requirement.
However, we've compiled some of the situations based on that you can make the decision, which plugin will be more beneficial for you.
Best Value
CodeGuard Backup, JetPack, WPScan, Shield Security, Sucuri Security, iThemes Security & SecuPress.
Free WordPress Security Plugin
Wordfence Security, All In One WP Security & Firewall, or Free version of Sucuri Security.
Best WordPress Security Plugin For Beginners
Security Ninja, All In One WP Security & Firewall, or Defender.
WordPress Plugin That Offers Advanced Brute Force Protection
Astra &WP fail2ban.
Better 2FA
Google Authenticator – Two Factor Authentication.
User Friendly & Visual Interface
CodeGuard Backup, VaultPress, or SecuPress.
Here's Why You Should Use WordPress Security Plugin
Every week 18M+ websites get infected by Malware, and on average, more than 40 times websites get attacked daily, including WordPress and non-WordPress sites. So, it's unquestionable that your site can also become a victim if any vulnerability doesn't get patched on time.
Further, some severe damage can happen to your site like:
Hackers may steal your site as well as visitor's critical data.
Your site can further distribute malicious code to innocent users and other websites.
You can lose important data, access to your site, or critical data can get held hostage, and attackers may ask for ransom.
Your website can get blacklisted by Google that further affects your SEO rankings while damaging brand reputation.
Lastly, scanning your website for detecting and removing malware or security loopholes is easier. For instance, by using WordPress plugins, you can fix them in few clicks. On the other hand,
fixing hacked or damaged websites
and fixing blacklisting issues is different, which is easier said than done, especially if you don't have any professional help.
Final Thoughts
If you've read it till here, we hope you've found a secure WordPress plugin like CodeGuard Backup that helps you protect your site easily. If you haven't, we recommend going through the above recommendation list of WordPress plugins and installing them according to your requirement.
No doubt, WordPress is a secure CMS. But, today's hackers are well-sophisticated that keep coming up with newer ways to hack websites. You must not compromise your website security or take it lightly, as one mistake can lead to severe damage.